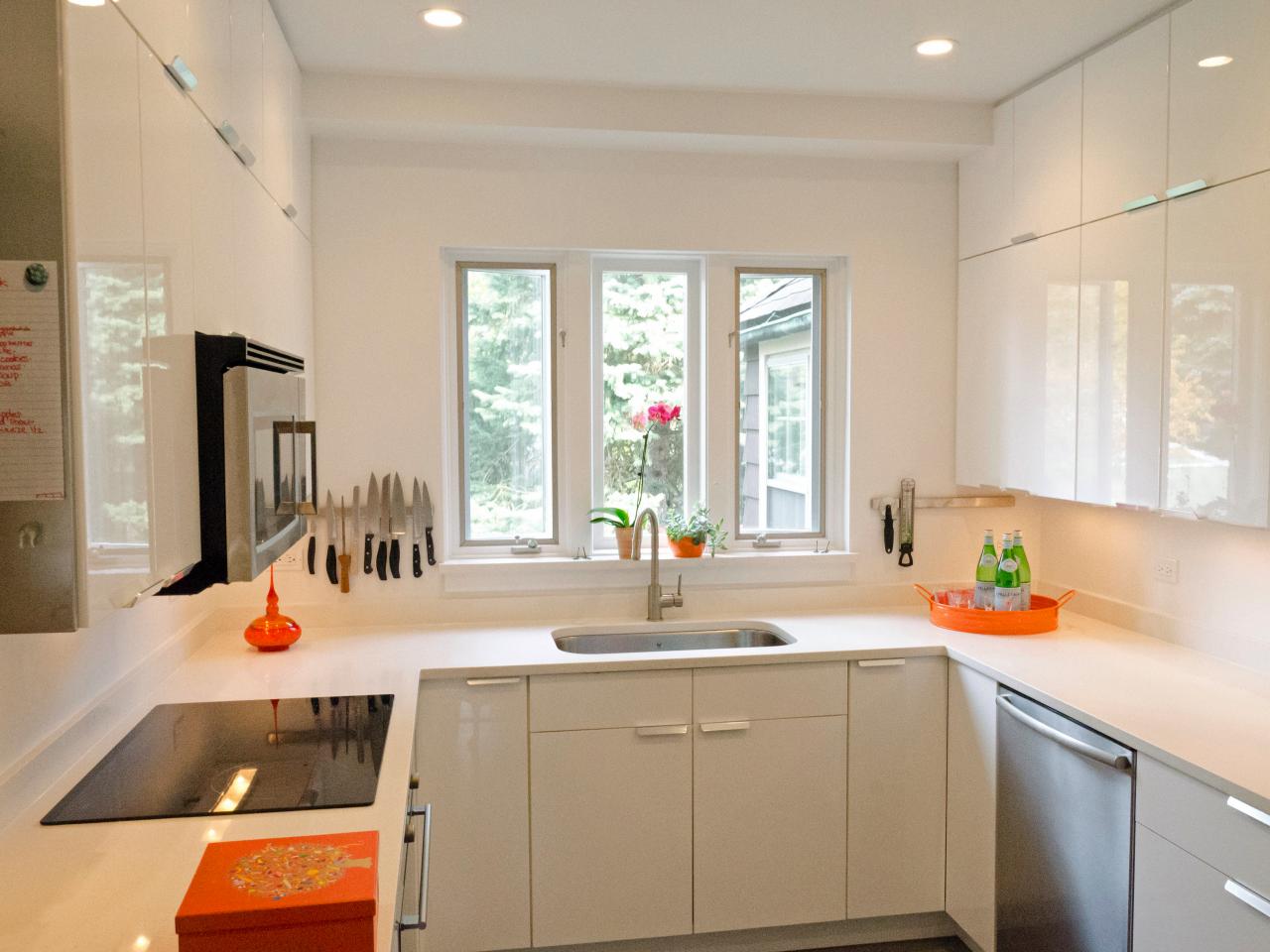 We don't all have the luxury of huge kitchen spaces with unlimited storage. Whilst most of us love our cosy kitchens, they can be hard to maintain due to the limited space. We all deserve to relax in and enjoy our kitchen, so follow these tips to make the most of your space.
Get Organised With Storage
If you have a small kitchen space, it is likely that you will have limited storage, which you need to maximise. Rather than having all of your food randomly shoved into the cupboard, invest in lots of small baskets to get organised. Have a look at places such as B&M or Poundland, and invest in baskets to go in your food and cleaning cupboards. Not only will your cupboards look more organised, but you'll be surprised how much more you can fit into them when you're organised. If you don't want to fill your cupboards with baskets, then try fitting a shelf onto an open space on a wall, and get a few baskets to go on there. You could have a basket for spices, one for condiments and a few jars to store dry pasta or granola in. This small space can look really stylish when decorated well, and will free up some space in your cupboards.
Go For a Sleek Design
The worst thing to do (design wise) with a small kitchen is to use really dark colours, as it will make it look and feel far smaller than it really is. Nothing makes a room seem brighter and more spacious than a clean, sleek design that isn't overcrowded. Use light and bright materials that will reflect light around the room. Having white cupboards, sleek contemporary furniture and a slightly darker flooring won't only look great, but will make you feel like its so much more spacious. If you can, choose a mirrored backsplash to reflect even more light around the room. A good alternative to this would be subway style tiles which will make the room appear wider. The more minimal the decor, the bigger it will seem.
Knock-Through!
If you are lucky enough to have your dining room and kitchen next to each other, a great way to open up both spaces is to knock the rooms through. Even if they are both small, it will make a world of difference. Where the adjoining wall previously was, install a breakfast bar, which will maintain a slight natural divide without closing either area off. It also enables you to socialise whilst cooking if you are entertaining. As well as this, you have extra counter space which is always needed! In the dining room section, have a table and chairs with a bench on the side closest to the breakfast bar to really open up the space and maintain the open plan feel – and you can invest in some designer bar stools!
Overhead Pot Rack
Bulky pots and pans can take up valuable space in your cupboards that you simply can't waste. So, a perfect solution and a great addition to your kitchen will be to install a pot rack. Not only will it look stylish, but it is also very functional. It adds quite an industrial feel to any kitchen. This might not work if you have low ceilings as it could really dominate the space and make it feel cramped. But if you have high ceilings in your small space, this is a great option.